Discuss Japan With Kaoruko Funahashi!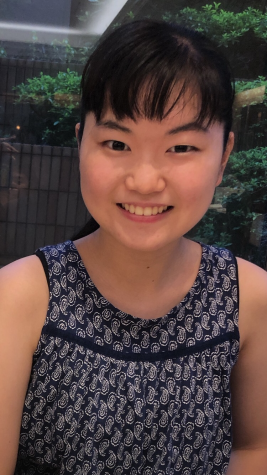 Where are you from?
Japan
Who are you staying with?
Delaney Holliday's family
What was the culture shock like going from your home country to America?
The biggest culture shock was 'the Teens' English'. That was totally different from that I have learned. The first day when I met my host family, they took me to my host sister's friend's birthday party. At that time, I was a little bit confident because, I was an excellent student at English in my school. However, I couldn't understand what teenage girls said. I was shocked and frustrating and I cried a lot at that night. 
How is the food different?
Yes, food is different. I think there are so many carbohydrates and fat in American food. In Japan, we eat vegetables, fruits, meat, fish in a good balance. Japanese food is very healthy.
How long have you been learning English and how hard was it to transition from your native language to here?
I have watched English videos like Disney since I was a baby but I stared in full swing to learn it when I was in junior high school. English and Japanese are completely different :grammar, pronunciation, the alphabet and so on, and Japanese English education is based on reading and learning grammar too much. Listening and speaking lessons are deficient, so it is really hard for me to communicate with people in English.
What are some restrictions that you have in your country that you don't have here?
Concealing and carrying weapons. We can own for hunting only.
What are some crazy laws/rules here that you don't have in your country?
I think dress code is completely unclear. In my school in Japan, we have school uniform.
What is the craziest thing you have seen in america?
Some people were wearing eyebrow pierced earrings. I have never seen this in Japan.
How are the school systems different between ours and your country?
We have our own class room and teachers move to our class and the class does a lot of activities so sometimes we are united and become close friends as one team. My school is very strict that we are prohibited to wear earrings, change hair color, drink water during class and so on. Also, we cannot choose classes by ourselves.
What is one thing you wish more people knew about you?
In Japan, we don't have much opportunities to use English, so I want to improve my English in earnest. Also, Japan is too comfortable country to live and I felt anxious about myself. I want to be a more mature person. That's why I decided to leave my home country and said goodbye to my family and my friends. I can't see them for 11 months. I really appreciate for my host family from bottom of my heart because they have taken care of me so much.
My first week of this school was such a hard time for me, but I managed to overcome because of my new great friends. They have been really kind to me and I cannot say thank them enough. I would like to be friends with many people, so please talk to me.