Meet the New Staff of Belleville West – Week 3

Ms. Periandri
Q-What are you teaching at West?
A-"I teach math. Geometry and Advanced Geometry."
Q-Are you a new teacher or coming from another school? If so, where?
A-"I'm a new teacher. This is my first year teaching, but I student taught at West last year."
Q-How was your first semester at West?
A-"It's going really well. I love the students and I just feel like it's a really fun atmosphere."
Q-What is your favorite part about Belleville West?
A-"I like how there's something for everyone to get involved in. Like I'm involved in key Club, and was easily able to find something I enjoy. I feel like any student can find somewhere they'll fit in."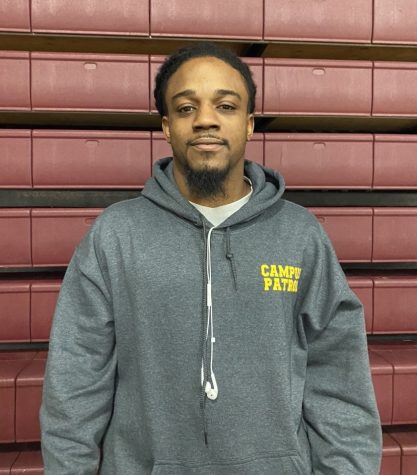 Mr. Spraggins
Q- What are you teaching at West?
A-"I am currently a campus patrol officer. I just patrol the school to make sure the halls are safe and nobody comes into the school that is a threat. I am also the assistant coach for wrestling."
Q-Are you a new teacher or coming from another school? If so, where?
A-"I am very new. I graduated from the school years ago and I'm glad to be back."
Q-How was your first semester at West?
A-"My first semester at west was pretty cool, I mean it was a lot to get used to with a new job. The kids are being very respectful and kind."
Q-What is your favorite part about Belleville West?
A-"My favorite part about Belleville West is the kids and the interactions I have with them. I love talking to the kids, they make my day and they make my job a lot easier getting to be around their positive energy."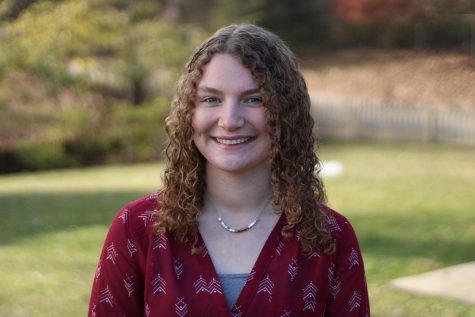 Ms. Hoffmann
Q- What are you teaching at West?
A- "I teach math, so I have an advanced algebra one [course] for freshmen and regular geometry for sophomores."
Q- Are you a new teacher, or coming from another school? If so, what and where?
A- "I am brand new out of college. Last year I was here, I student taught with Jenny Menerick, and I subbed for Lauren Edwards and for Katie Munden. So I was here all of last year, but this is my first official year."
Q- How was your first semester at West?
A- "It was really good, actually. The kids were awesome, and I loved seeing my past students who came from last year. People say that their first year of teaching is like super hard, and, while I had challenges, it was really rewarding and super fun."
Q- What is your favorite part about Belleville West?
A- "I love how many ways you can get involved because whether you are an athlete or if you are a kid who wants to get involved in clubs like math team or scholar bowl, there is a place for everybody. I see my students and they have all these different connections from all the clubs that they're in."

Ms. Jenkins
Q- What are you teaching at West?
A- "I am mainly doing assisting and biology classes and some learning strategies."
Q- Are you a new teacher or coming from another school? If so, where?
A- "I am coming from another school, Millstadt Consolidated School."
Q-How was your first semester at West?
A- "Oh my gosh! It was life-changing. I loved every second of it."
Q-What is your favorite part about Belleville West?
A- "Probably that they are so inclusive and they, you know, want to have equality in all fields. I love that feeling of community and togetherness no matter how you think, feel, or look. All of that."