Sign Language Club Signs into Halloween With Their Halloween Party
Last Monday, the Sign Language Club had a Halloween party. The party was in room B130, and they always welcome new members. The members all brought a bag of candy to share and they had a party together. 
"The teacher and I brought in candy and cookies, and we took a club photo. We also learned new words like ghosts, costume, and Halloween. Makayla, the teacher, taught us more about ASL," freshman Skylar Hunter said.
Because Sign Language Club is one of the newer clubs at Belleville West, it is still developing. However, the students who are involved enjoy it.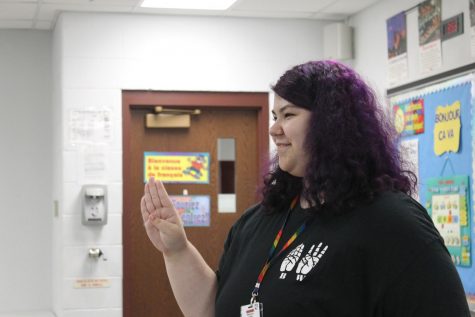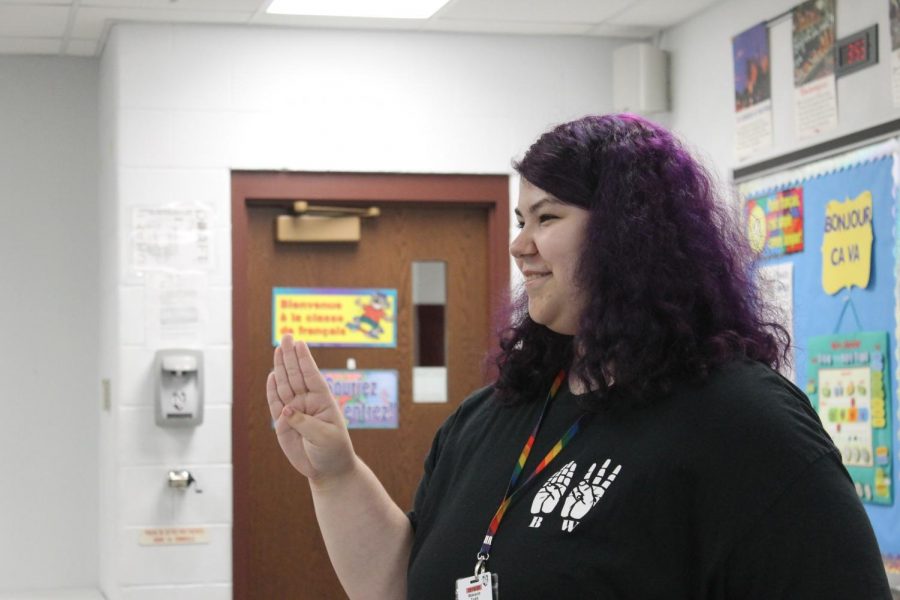 "I'd say it's pretty fun. It's quiet, so there's not many people there so it is easy to focus at times, " sophomore Ryan Kirk-Foster said.
Makayla, the ASL teacher has a purpose with her teaching too. For her, it is more than just fun.
"I wanted to be the teacher because I heard that last year the teachers weren't consistent," sophomore Makayla Todd said.
Regardless of the size of the club, the people in the club always seem to have fun.
"Well pretty much learning words, and practicing my Sign Language. We learn new words and pretty much have fun with it," freshman Gabby Stith said.