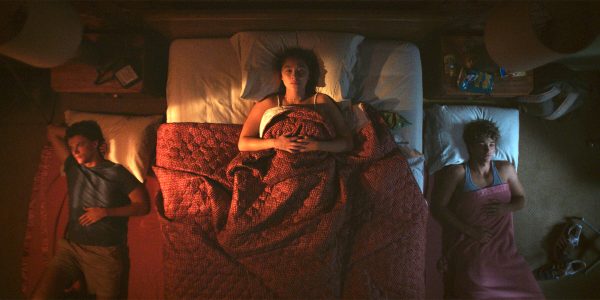 The second season of The Summer I Turned Pretty had fans on the edge of their seat all summer long as they watched the main character, Belly, navigate her messy love life. The season guided viewers through an emotional roller coaster of grief, anger, happiness, friendship, and most importantly, young love. 
The show is based on Jenny Han's best-selling book series. It follows the main character, Belly Conklin, and her love triangle between her two childhood best friends, brothers Conrad and Jeremiah Fisher. While she's always dreamt of being with Conrad, she can't ignore her undeniable chemistry with Jeremiah. 
Team Conrad fans were left satisfied after the final episode of the first season which ended with a heartfelt kiss between Belly and Conrad. This bliss ended up being short-lived after Jeremiah seemed to successfully capture both Belly and viewers' hearts after the second season premiered. 
This has led to the popular "Jelly vs Bonrad" debate on which brother is the better man for Belly. Bonrad fans are for the first love trope and are adamant believers that it was always meant to be Conrad. Jelly fans adore the friends-to-lovers trope and are convinced Jeremiah understands and loves Belly better than Conrad ever could. 
Who she ends up with remains a mystery depending on whether Han will decide to follow the book or not. 
While the show follows the overall direction of the book, it is noted that Han has made noticeable changes in the past. Season one's main plot surrounded a Debutante Ball that was never mentioned in the books in the first place, and while season two leaned more towards the book plot, it also had some noticeable differences.
In this season, viewers followed Belly, Jeremiah, and Conrad on their journey to save the beloved summer beach house from being sold after the brothers' mother passed away from cancer. This storyline of the show is identical to the main plot of book two.   
However, unlike the books, viewers were introduced to characters added to the show that never existed before. Skye became the show's first non-binary character. They played the role of the Fisher brother's cousin and ended up being a big turning point in the plot. 
Along with new characters, due to popular demand, Han decided to prolong certain side characters' stories which should have ended after season one if they followed the books. Beloved ex-love interest, Cam Camren, is the prime example who made a comeback in episode three. 
Despite these changes, season two of "The Summer I Turned Pretty" seemed to be a huge success no matter which team fans leaned towards. Han did a great job displaying her characters' growth and giving new representation. Although the path of the show is uncertain, it's safe to say viewers are very excited to see what comes next in Belly's story.