Millstadt Eckerts Host Haunted Hayride to Start Off Spooky Season
To start off fall, Eckerts in Millstadt is having a Haunted Hayride from September 16 through October 26. This event includes a spooky ride through Eckert's haunted orchard. 
"So the Haunted Hayride is where you go into the cornfield at Eckert's Fun Farm, and there is little spots set up . . . where we wait to scare kids," senior Emily Bechtold said. 
Even though scaring people is very fun, the Hayride should also be enjoyable for younger audiences and families alike. On the other side this gives actors a chance to try new things out while having spending time with friends. 
"Eckert's reaches out to the Belleville West Little Theater department and asks actors to do this, that's why I enjoy doing this," Bechtold said. 
Belleville West students have been participating in this event for two years. The Hayride is popular among students because they get paid to scare people.
"No, I don't enjoy scaring people, I am usually the one ending up being scared. . . then somebody else comes out and it typically scares me." senior Jayden Touchette said. 
This event is popular enough that some people have done this every year.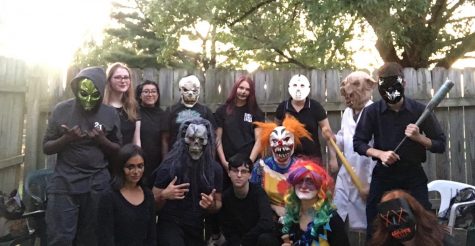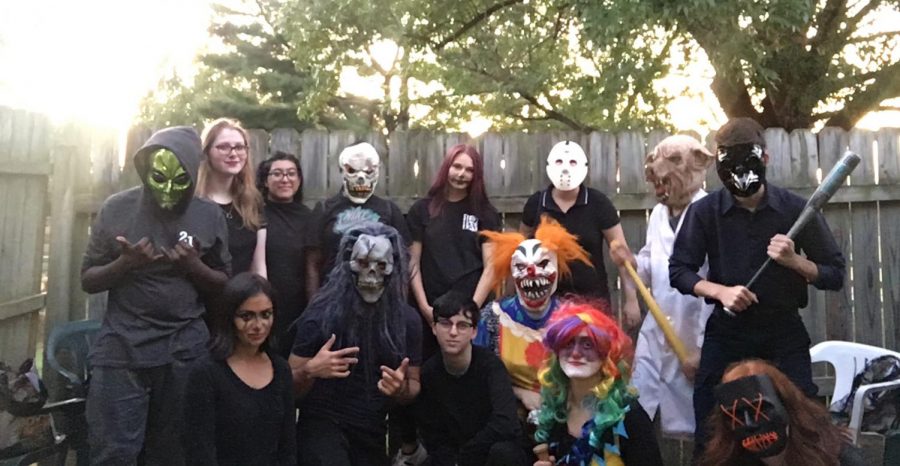 "This is my second year working since I started out as a freshman. I hope to continue until I graduate because it's fun and it pays really well," sophomore Stella Stammer said.
Many students participate in this event, but there is an age requirement. 
"The Hayride is very fun. I get to spend time with friends as I work with them and I think the families enjoy the Haunted Hayride. It's especially funny when we are able to scare teenagers- and adults, not just children. It's really a fun job to do as you get to play around with costumes and face paint and all that," sophomore Yulissa Hernandez said.