Friday Night Lights Come to an End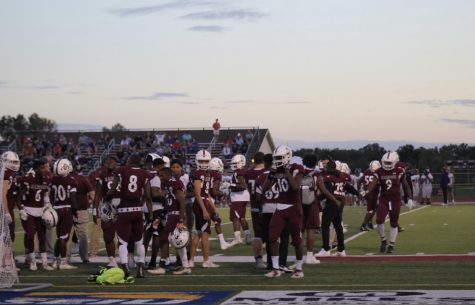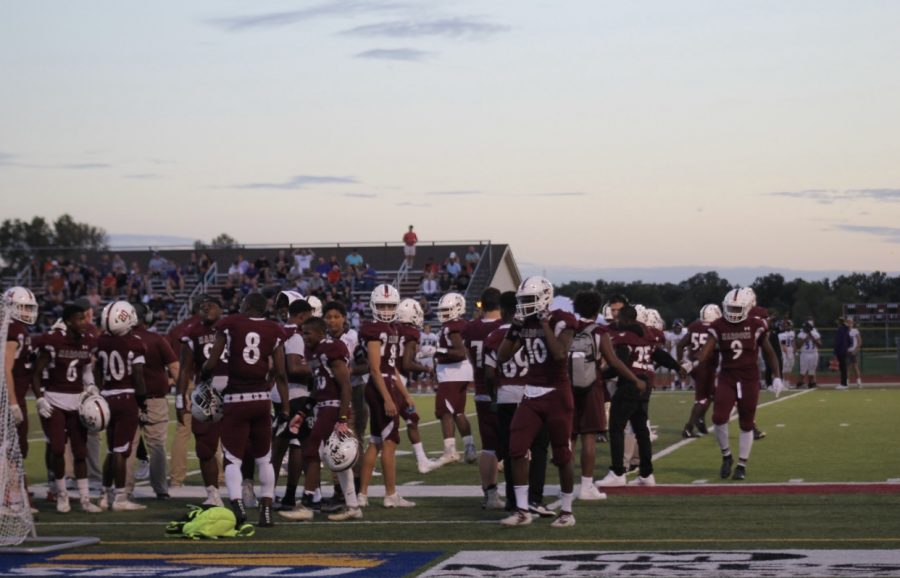 Football season is coming to a close, with the Maroons only having a few more games left on their schedule.  Friday night marked the last home game for Belleville West, and they took on the Alton Redbirds. Coming back from a 21-7 deficit after the first half, the Mighty Maroons were able to get one last win at home before the season concluded.
"It felt very different because that's my last time playing on that field.  We were all determined to win our last home game," senior Henry Walker said.
It was not only the last home game for the players, but for the cheerleaders as well.  Throughout the season, the cheerleaders support Our Guys at each of their games. They enjoy being able to cheer in front of their home crowd as much as the football players enjoy playing in front of all of their fans.
"It was a bittersweet night.  Football games are always a blast and especially since we won, but the thought of it being my very last home game was really sad," senior cheerleader Tessa Gatewood said.
This season, although it was not among the best the Maroons have had, still had some good things come out of it.
"This year was a rebuilding process.  We have a very young team and we were getting them prepared them for the future," Walker said.
Some of the younger players may still be playing with junior varsity for the remaining games this season.  However, that did not change the importance of the game on friday night.
"I knew that the rest of the juniors and sophomores and freshmen have many more last home games to play and get prepared for, but I did know that it was the seniors' last home game and that me and my team had to go out and play our best for them," sophomore Alex Poettker said.
With friday night being the last time the seniors would be able to play at Belleville West, emotions were running high before the game even started.  The ultimate goal, like it always was, was to win, not only for the team but for the players leaving it. This made the game against Alton difficult in more ways than one.
"It felt very different because that was my last time playing on that field.  Looking back, I'll always remember being able to play football here," Walker said.