Get Invovled With College Visits
Talking to local college representatives can help answer any questions about college and the most important steps to take. West provides many great opportunities for its students to help them become the best they can.
This program, which is scheduled and advertised by Mrs. Cook the Counseling Administrative Assistant, gives students the chance to ask all the questions you need to know about college. It also gives them the chance to make acquaintances with college representatives if they have any followup questions while on campus.
"I always tell students that admission counselors have jobs because you have que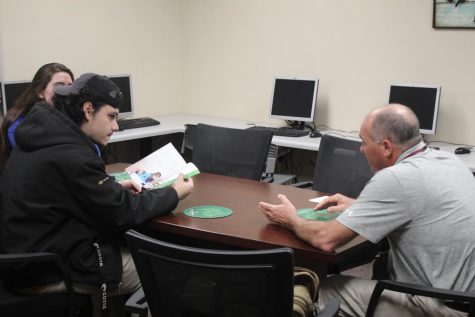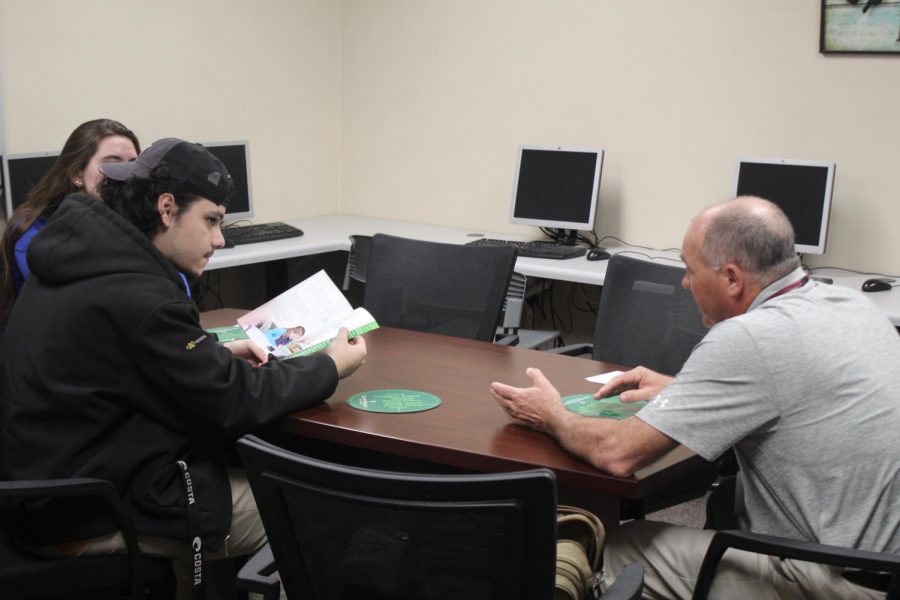 stions, so you as a student want to make a connection with that school and with that admission counselor," Dept. Chair Counseling Mrs. Ashley Cryder said.
Many different colleges come to the school such as Mizzou, Semo, Missouri State, and Murray State. These different universities are assigned territories that they are in charge of reaching out to schools and making visits in those locations. They are in charge of reaching out and Mrs. Cook will make the appointment.
"We have a lot of colleges that come, definitely the ones in our proximity are popular, but some that are farther away have regional reps that live in St. Louis and they come in contact with us as well," Mrs. Cryder said.
This is a great opportunity for college students to understand more about the college. Students can learn more from the college reps than a computer website. It provides more interaction and communication for the student to understand everything more clearly.
"This gives reps the opportunity to really pay attention to students because some parents and students don't know what questions to ask and based off an organic conversation, we can lead that conversation to other areas that can be very beneficial to both students and parents," a rep from the University of Missouri St. Louis, Umsl said.
Starting early is a great way to ensure that college life will be successful. Grades and GPA matter. Most schools base their scholarships on GPA and standardized test scores. It is recommended to stay involved and talk to different people.
"It's not just one factor it is both, your test scores and your grades, they matter and I just like to press that a lot. Also to stay involved helps a lot too," the UMSEL rep said.
Students are able to sign up for an interview with the reps with Mrs. Cook in the counseling office. They have signup sheets for multiple different colleges. The signup sheets are normally up seven days prior to the visit from the rep, and students can go and sign up as much as they like, but they request that students do no more than five per semester.
"It's really a no brainer, it's quick, it's easy, they're here, you're here, so why not make the connection. We have the limits so that way you can choose the ones your serious about and want to talk to so you not just meeting with every single one, you got to do your homework first and make sure your using your own time wisely," Mrs. Cryder said.