Boys Golf Wraps Up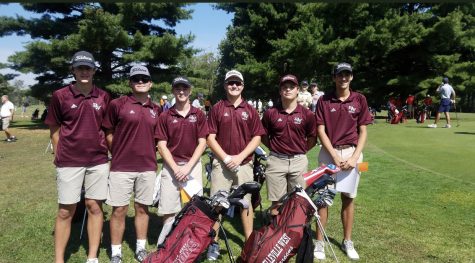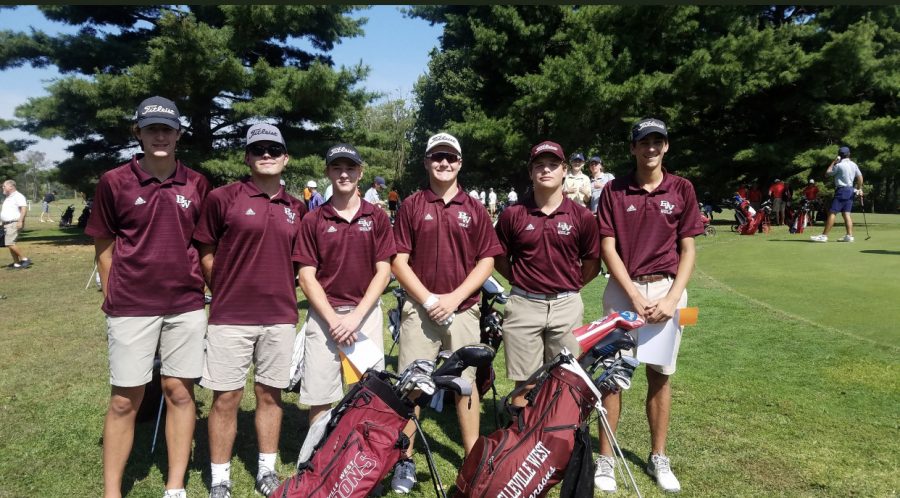 As the fall weather finally starts to kick in, Belleville West's Boys Golf Team's season is coming to an end. With only two more matches to go, excluding post-season, they reflect on the outcome and progress of the 2019 season.
"We have had close to 20 matches this year and I have enjoyed all of them. This is my first year playing golf, so almost all of the courses were new to me. If I had to pick a favorite match I would say the Dick Gerber tournament at the Oakbrook Golf Course in Edwardsville. It was a really fun course that had a bit of a challenge to it," senior Logan Weaver said.
Everybody has their own reason for joining a team. Whether it's a personal goal or something you stumble upon, becoming active is just a part of high school.
"I grew up knowing that the majority of my family played golf at some point in time; so, right before my freshman year I decided to try it out, and I'm glad I did," senior Tommy Dibadj said.
Participating in clubs and extracurricular activities at Belleville West takes a lot of commitment and hard work, but whether you join early on or during your last year, you're bound to make memories that last.
"I'm really proud of myself for improving and getting better each and every year that I played. Just that little bit was a huge accomplishment in my eyes," senior Colin Shea said.
Part of making memories is having a coach to lead you throughout the season and to help you along the way of figuring out who you are as a person. The boys golf team is no exception.
"Coach Fischer brings many things to me as an individual. He has stayed after practice to help me work on my swing, and he will do just about anything to make sure we have what we need to compete in a match that day. He also constantly checks in with us to make sure everything is going good," Weaver said.
Although the coach will stay the same, the seniors are leaving. And what is left of their departure is new spaces to fill on next year's team.
"Being on this team is a lot of fun, but it takes up a lot of your time and you have to be willing to put in the work. We also do a lot of off season preparation, which is probably one of the best ways to improve yourself and get ready for the season that follows," head coach Clayton Fischer said.
As the season is ending, reflection and planning for years to come is just beginning.
"We had a wonderful group of boys this year, each one conducted themselves properly and did a great job. I couldn't be happier with who is representing the 2019 Belleville West's Boys Golf Team," coach Fischer said.