Boys Soccer Starts Up
The Belleville West boys soccer team is just beginning their 2019 season.  After a tough season last year paired with the absence of last season's seniors, this gives them a clean slate to begin their season. 
With eleven seniors on the roster this year, there is plenty of veteran leadership to guide them through the fall. They played their first game  against Highland and won, 3-1.  
"We look like a much stronger team than last season.  Since we already tied with our record from last year, it looks like we're going to do a lot better," senior Evan Parker said.
Leading up to game time, everyone was ready to go out and compete again.
"The game this year started off like any other season.  You could feel how nervous some of the people were, but once we got calmed down and everyone played their game, everyone started to fit their roles.  When we played our game, we dominated the other team," junior Zach bilzing said.
Coach Torrance Brown is the newest member of the coaching staff this season, and manages to keep the team in check.
"He's very strict and knows what he wants.  He hates losing just as much as we do and he believes that all of us are good players, and that we play even better when we play a team not as far from ourselves," junior Blake Goodman said.
Coach Brown first made his impression, though, through practices during the summer to prepare for this season.
"To prepare for the upcoming year, we practiced all throughout the summer.  Some of our practices started at six in the morning. During the practices we focused more on possession soccer, and playing the game the right way.
So far, Coach Brown's influence on the team has been as good one.
"Coach Brown is tough on us, but I think that's what we needed.  We pay for our mistakes,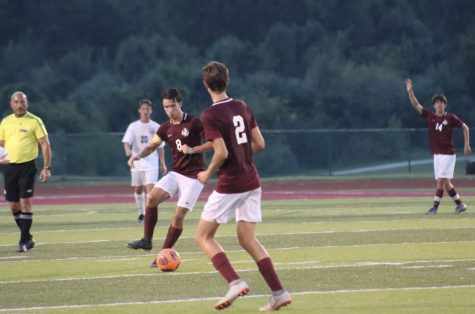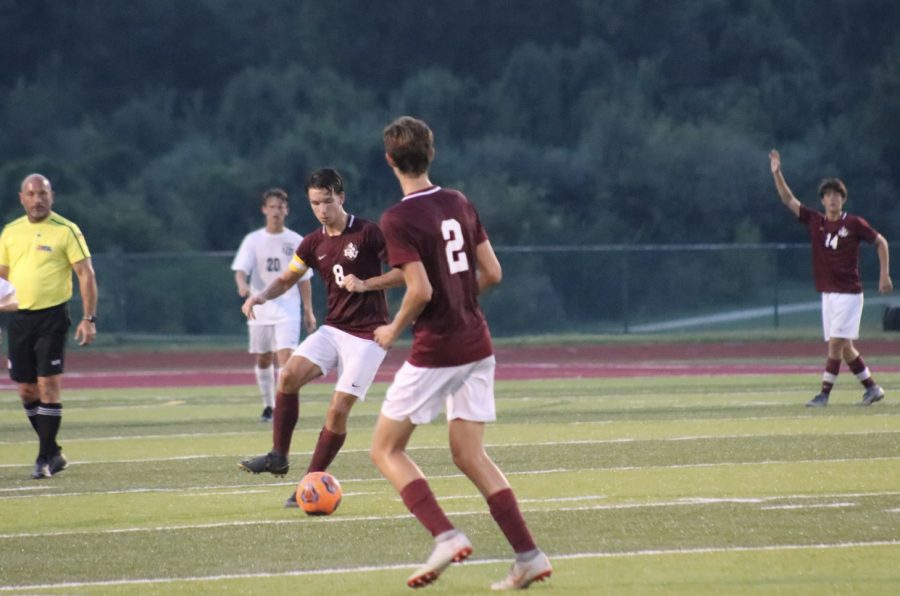 whether that be losing in a game at practice or losing a game we should have won.  He has also brought strategy to our defense and offense. He's good at helping us realize what we need to do in each of our positions," senior Brayden Easton said.
The strong disciplinary coaching style from Coach Brown has made the team's bond stronger than it was last year.
"This year, we have strong chemistry.  Our defenders have been doing great as well, and that is what keeps you in games," senior Brayden Easton said.
Overall, the team this season is a lot stronger than it was before.  With a new coach and the influence he has had, the team has surpassed previous expectations.
"This year feels more promising than last year.  During our practices, you can feel the bonds between every single person on the team.  No one on the team cares what year you are. Whether you are a freshman or a senior, once you step onto the field, we are family," junior Zach Bilzing said.