What's the Belleville West Student Union?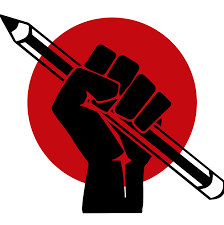 Belleville Township High School West has a new student organization on the horizon. Recently approved by the school board at the April 25 meeting and sponsored by the BW Racial Equity Committee, the Belleville West Student Union  (BWSU) aims to create a safe space for student voices, while students cultivate their advocacy skills and promote social and cultural awareness.  
Tentatively, the BWSU is sponsored by English teachers Soune Ursani, Amber  Thurnau, Carnetta Chalmers, Stephen Garland, Science teachers Elisabeth Knierim and Riah Vicik, Math teacher Alonzo Nelson, and World Language Teacher Caleb Romoser. 
Sponsor Dr. Soune Ursani says: 
"This organization was started in large part because of the continued advocacy of your fellow classmates who wanted a place to discuss problems they saw on campus and the ability to propose solutions to them…Along with those students, the BW R.E.C. researched other student unions, wrote an application to the District 201 Board of Education, and gained approval in late April.
"We wanted the union to include students involved in different aspects of the school, from academic clubs to sports, but also students who didn't yet have a place to share their views. The union's mission is to create a safe space for student voices, while students cultivate their advocacy skills and promote social and cultural awareness."
Your student class representatives for the BWSU plan to meet regularly with the BW administration to discuss issues relevant to their experience as students.
Student activist Alyssa Scherer says:
"The creation of the Belleville West Student Union was all thanks to the Racial Equity Committee. They invited me, Alyssa Scherer, along with Dallas Watson, Trinity Williams, and Elise Moore, to sit in on one of their meetings and provide a perspective on certain issues around our school that they aren't fully able to see or understand. We suggested that we form some type of Student Union, a place where students of all gender, sexuality, race, religion, etc. can thrive. A place where students can learn to accept everyone and celebrate their differences. A place where all student voices can be heard.
"The reason it got introduced this year, rather than next, is to provide a sense of security and welcoming to those who can see what needs to change here. If we know there's hope then maybe we'll see a thrive for change. I am really hoping to see the Student  Union be that place of safety for all students, a place where anyone can voice their concerns in a way where they won't get shut down. 
"The Student Union can lead to a greater number of activists in our school as well as an increase in students' confidence levels. If you let students know that they are heard, that they are wanted, then maybe they will want to come to school every day. I'm hoping we can be the change in our school. Some of the more serious topics like sexual assault, mental health, and racism need to be discussed on a regular to actually have a chance to get solved. So now's our chance to talk about it." 
All members of the BWSU are excited for the 2022-23 school year and better representing our school and needs of students to the administration of Belleville West High School.