Progressive Politics and the Future of the Democratic Party
The 2020 United States presidential election proved to be successful for the Democratic Party, but it lost Congressional seats across the country where Party leaders had hoped to gain them, as its majority in the House slimmed and its number of seats in the Senate lowered. These losses provoked many internal discussions, and heightened tensions between moderate and progressive Democrats, two historically divided groups within the party. Though progressive figures have always been present in government, it has become increasingly difficult for the moderate wing of the Party to ignore them. A closer look into the outcome of the election can explain why. 
As reported by the Washington Post, Jamaal Bowman and Cori Bush both unseated prominent House Democrats Eliot Engel and William Lacy Clay on their way to winning their respective elections in November. Bowman notably supports policy such as The Green New Deal and Medicare for All, as per his website. Bush herself is a Black Lives Matter activist and also supports The Green New Deal and Medicare for All. 
House Democrat Alexandria Ocasio-Cortez is a well-known figure in the progressive movement and has introduced bills such as The Green New Deal and The Green New Deal for Public Housing Act. Progressive Congresspersons such as Ocasio-Cortez and House Democrat Ilhan Omar also have supported defunding police departments across the country, a policy opposed by a number of their moderate colleagues. Ocasio-Cortez, who won re-election in her New York district this year, spoke with the New York Times in an interview shortly after the election. "I need my colleagues to understand that we are not the enemy," Ocasio-Cortez said, "And that their base is not the enemy. That the Movement for Black Lives is not the enemy, that Medicare for all is not the enemy. This isn't even just about winning an argument. It's that if they keep going after the wrong thing, I mean, they're just setting up their own obsolescence." Ocasio-Cortez said that every candidate in a swing district who had co-sponsored Medicare for All had kept their seat, and that prior to the election, she had reached out to every Democratic candidate in a swing district to help with their campaign, and the five who had accepted had secured, or were "on a path to secure" victory. 
On November 5th, just two days after Election Day, centrist Democrats on a private House Caucus call blamed progressive policies for the unexpected losses they suffered in Congressional races, which amounted to eight seats in the House, according to Buzzfeed News. Virginian representative Abigail Spanberger, who narrowly won her own district, said on the call that "If we don't mean we should defund the police, we shouldn't say that … We want to talk about funding social services and ensuring good engagement in community policing. Let's talk about what we are for, and we need to not ever use the words 'socialist' or 'socialism' ever again."
The ever-present and extensive conflict between Republican and Democratic members of Congress and their parties at large can explain Spanberger's point of view. Even as the Democratic Party stands today, it continues to wrestle with Republicans in Congress over issues such as the COVID-19 relief deal, which Congress did not find agreement upon until December 20th. Rallying the Democratic Party around progressive issues is a significant challenge when its opposition continues to contest the results of a presidential election called by The Associated Press and made official by a vote in the Electoral College. 
But suppressing progressive policies that work to actively combat problems such as systemic racism in communities throughout America and the increasingly dire reality of climate change, issues which the Democratic Party hopes to address as a whole, will dash any chances of substantial change in the foreseeable future.
In addition to the cooperation of Congressional Democrats, the support of President-elect Joe Biden for more progressive measures will be crucial in his upcoming term, as the choices he makes may define how many Democrats approach certain issues. Several of his appointees for cabinet positions are repeats of Obama-era officials, such as Tom Vilsack to the Department of Agriculture and Denis McDonough to the Department of Veterans Affairs, but his nomination of Democratic Congresswoman Deb Haaland, a co-sponsor of the Green New Deal, to the Department of the Interior could open the door to the incorporation of progressive policies into the incoming administration.
Another critical factor in the trajectory of the Democratic Party for the next two years is whether they will be able to acquire a majority in the Senate. This will be determined in two January runoff elections in Georgia, which pit Republicans Kelly Loeffler and David Perdue against Democrats Rev. Raphael Warnock and Jon Ossoff. 
Now is not just the time to "heal" the country after a tumultuous four years, it is the time to move it forward, and the inclusion of progressive policies into the main platform of the Democratic Party is crucial to this idea.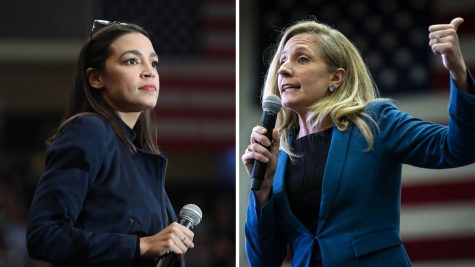 About the Writer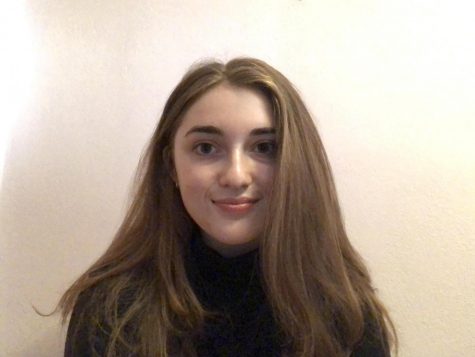 Julia Koziatek, Editorial Editor
Grade: Junior

Clubs and Activities: Youth and Government, Page One, English Honor Society, Book Club, and BW GO!

Years On Staff: Two

Why They...