Scholastic Book Fair Brings in New Books for West
For one week only, the Belleville West Library hosted an annual Scholastic Book Fair open to all interested students. From Tuesday December 3rd to Friday December 6th, the book fair was available to students and faculty with walk-ins welcome during lunch hours.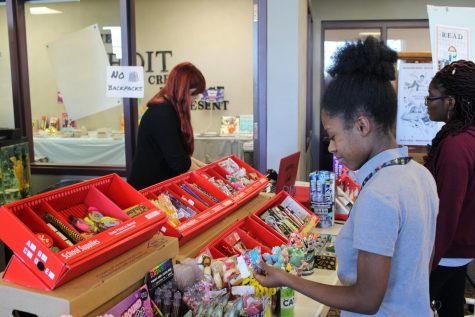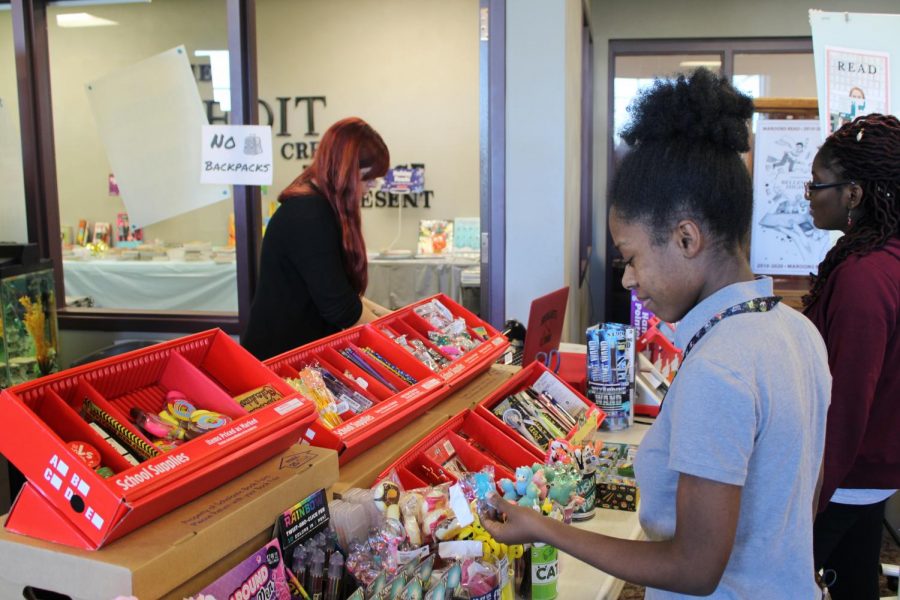 To help the event run smoothly, the library took on about 20 student volunteers, who helped manage the large turnout.
"About 32 English classes came down and anywhere from 100-200 students came in rotation," Belleville West Librarian Miss. Kait Richardson said. 
The Scholastic Book Fair is a great resource for students, but its main goal is to benefit Belleville West English classrooms and the library. 
"I think the book fair is very beneficial for the students because over half of the profits that we make from the book fair go back into the library, and we are able to use that money to buy books for students and put it towards the programs and events we do at the library," Miss. Richardson said. 
Title English teachers and students also greatly benefit from the book fair. 
"It's really nice because we have an opportunity for all of our students here in the building to go down to the book fair, put physical books in their hands," English teacher Ms. Ashley Mims said.
Every Title English classroom gets to visit the book fair as a class and pick out books for their classroom libraries with a $100 dollar allowance allotted by the English Department.
"I like to use that because I take my students down and I let almost every student pick out a book to add to my classroom library that I don't already have," Ms. Mims said.
A visit to the Thinking Cup Cafe is an exciting addition to the book fair experience for the English classes.
"We had a great time. We all had some cappuccino or hot chocolate and we walked around the book fair for 25 minutes," Ms. Mims said.
Overall, students were excited to check out the book fair and support their library and classmates.
"My class decided it would be an efficient way to visit the library while also being able to contribute money to the book fair," sophomore Alyssa Roberts said.