Girls Learn International Gets Involved in Girls on the Run
The encouraging calls heard over the booming voice of Lady Gaga's "Born This Way". The trials and tribulations that one experiences during a run. And the sweet relief of cool, clear water while in the throes of it. On Saturday, November 16th, volunteers from Belleville West came out to Girls on the Run Saint Louis and gave out water to the runners, who were mostly girls aged 3rd to 8th grade. 
The bulk of Belleville West volunteers were members of Girls Learn International. 
"We first became involved by donating money to sponsor a girl since it does cost for the girls to be a part of the program. The following year we decided to become more involved and be a part of the race by volunteering," Science teacher and Girls Learn International advisor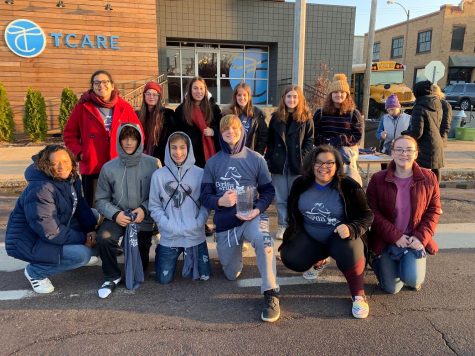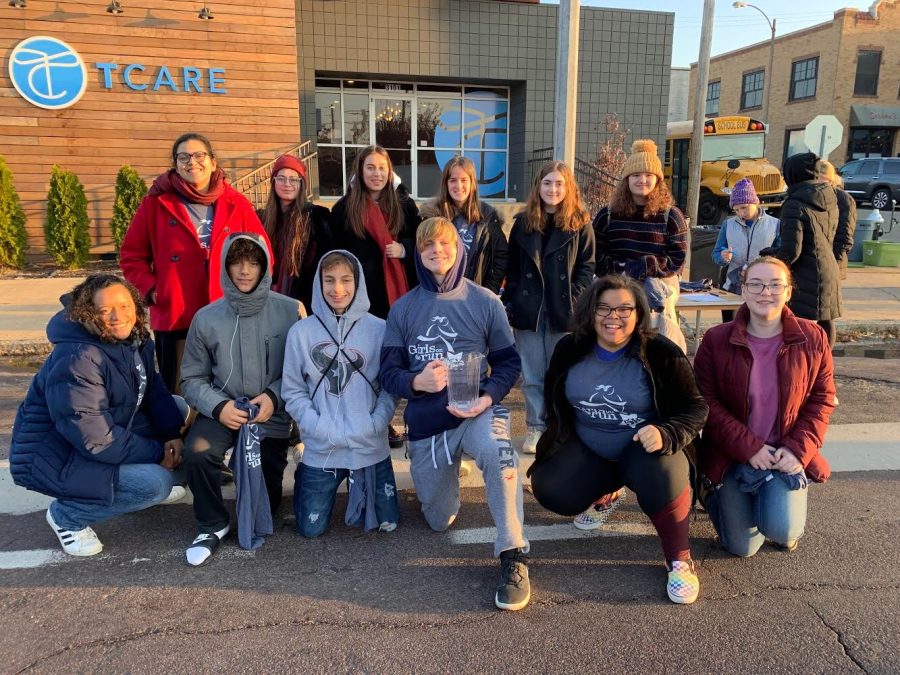 said. 
Belleville West's volunteers were stationed at mile two of the roughly three mile race, and in addition to handing out cups of water to the runners, cheered them on as they passed by.
"I was looking for something to volunteer for in the month of November and this peaked my interest. I also used to participate in Girls on the Run when I was younger so I thought this would be fun," volunteer and sophomore Natalie Reed said.
Over 4,000 runners participated in the event. 
"I figured it was something that would need a lot of people to help, since the program is offered to a lot of people to participate in," said freshman Aloisia Rickert.
Girls Learn International has been involved with the run for three years so far. 
"Girls Learn International is all about empowering girls, and while we primarily focus on education, there are other ways to become empowered as well. 3rd-8th graders in the program are coached to be emotionally and physically strong. This is so important considering everything adolescents have to cope with daily," Vicik said. 
Girls on the Run is a 5 kilometer race that was first established in Saint Louis in 2002, which has also gone on to become one of the largest Girls on the Run councils in North America. 
"I love building positive relationships with my students and there couldn't be a better way to do that than volunteering together for a cause we're passionate about – empowering girls," Vicik said.